Heckler & Koch Parts & Accessories
HK P9S Grip Screws
YES, we were able to secure a limited amount of grip screws for the P9S!
These are OEM Heckler & Koch screws and we have both sizes.
Preis is $18.00 each including shipping. Buy 4 or more and pay $78 shipped.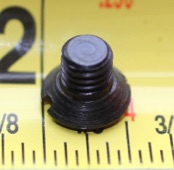 HK P9S Spare Parts
We are in the process of getting OEM Heckler & Koch spare parts.
These will include Buffer housing and the screws holding the Buffer Housing.
Please use this schematic as a reference when requestion parts.
© MDW Guns 2003-2020 • Tel: 207 583-8296 or 603 491-1469 • sales@mdwguns.com
388 Deer Hill Rd. • Waterford, ME 04088 • USA