In 1986 Ronald Reagan signed the Huges admandmand that no machine gun could be imported into the US, nor could be manufactured to be sold to civilians. This however did not include silencers and/or short barrel rifles/shotguns.
From this order on you had two different types of class III weapons: Pre-ban and Post-ban.
Please don't mix this up with the Clinton assault weapon ban from 1994.
Pre-ban class III weapons can be sold and bought with approval of the NFA and cost $200 tax per item, and may take 3-4 months to process the approval. Because there is a limited amount of these pre-ban weapons, their prices are high.
Post-ban weapons are available to law enforcement (and military) only. This does not include individual officers. Only departments can buy and own them.
What a civilian can buy/own with the NFA paperwork, $200 and wait are:
•Pre-ban full automatic weapons
•Silencer which can be current production
•Short barrel rifles. For example a 14" barrel for a AR 15 style rifle
•Firearms which do not look like a firearm, for example a flashlight shooting on the backside a .380 or .410.
Transportation into a state other than where the weapon is registered and used for hunting has restrictions. Other than these restrictions, class III weapons can be owned and used like any other firearms.
Note: Please respect our copy right. Do not repost, copy or reproduce the following pictures in any from!
Here some samples of NFA weapons: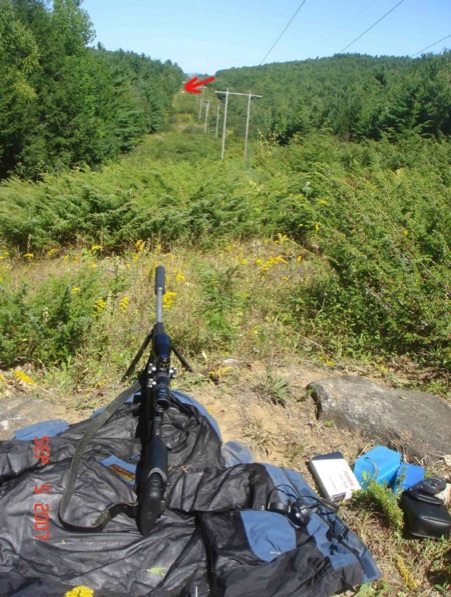 Shooting clay pigeons on 750 metes! This Steyr Tactical Elite with a S&B PII scope in .308 has a Gemtech suppressor on it.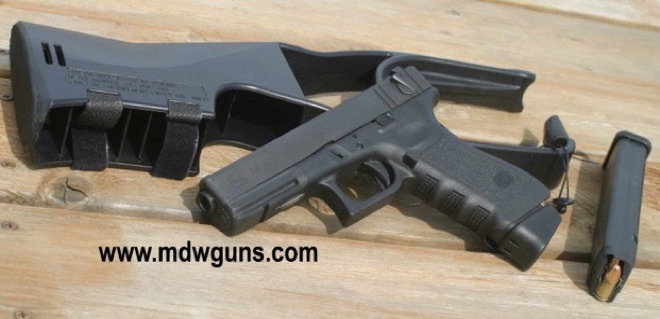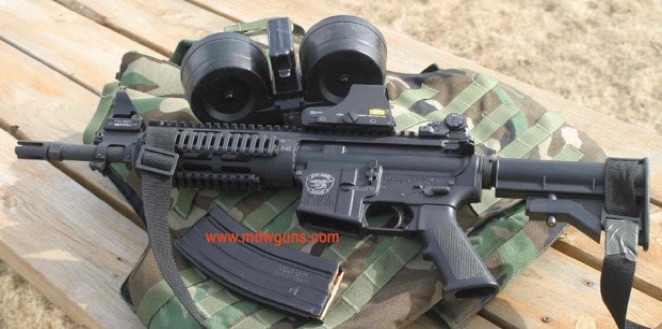 This is a Glock 18 firing 9X19 in semi or full automatic mode. Since this weapon is hard to control, the IGB shoulder stock is the only safe way to fire longer full auto burst. Magazines are available in 17 (in pictures shown with +2 option in the gun) and 31 round. Click with a left mouse click on the picture to see a video.
This is a M4 from GSE with a 11.5" POF upper with a EOTech holosite. The magazine is a improved HK M16 magazine and above the rifle is a Beta 100 round magazine. This rifle can be sold as a SBR with a semi auto lower to civilians or full auto to law enforsment agencies.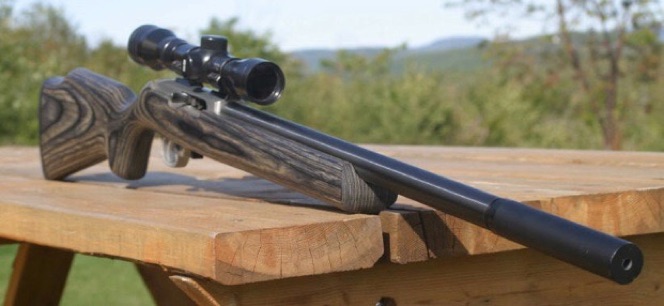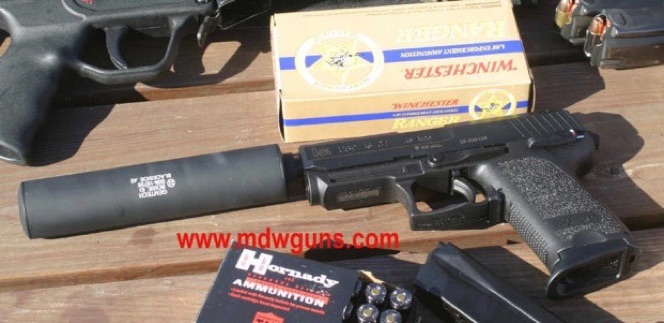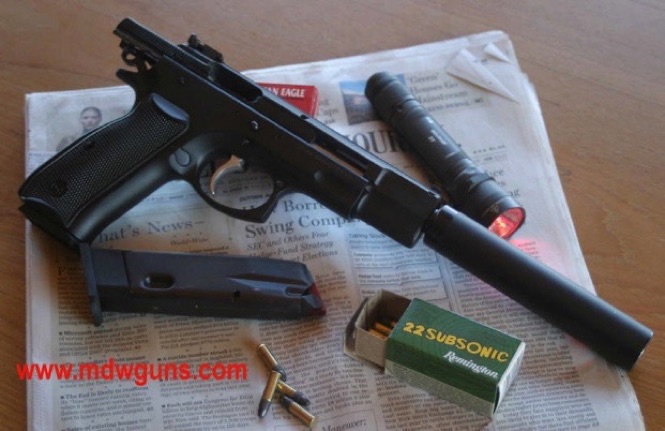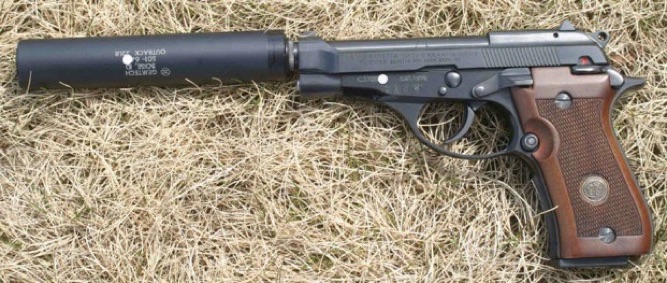 This is a nice setup of a Beretta 87 .22 suppressed with a Gemtech Outback.
This USP CT has a Gemtech Blackside in .45 ACP mounted.
Here the Gemtech Outback on a CZ75 Kadet. Every CZ75 frame can take the .22 Kadet conversion kit.
This is a Ruger 10/22 with a Gemtech Outback. It is the same suppressor as shown with the Beretta. In order to get it on the 10/22 however, you need to have a bull barrel. The stock barrel of the 10/22 is too thin to cut the threat on.
Here is the Gemtech Outback on a Ruger 77/22.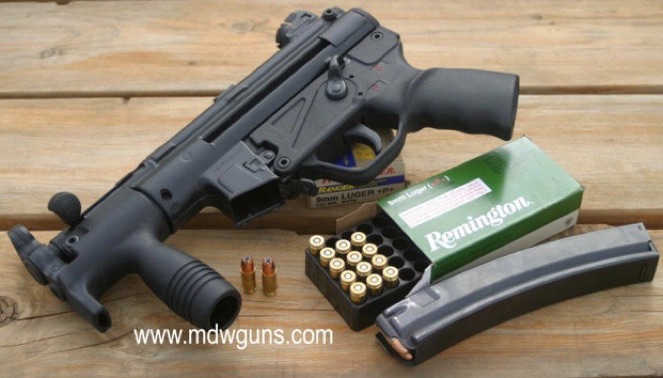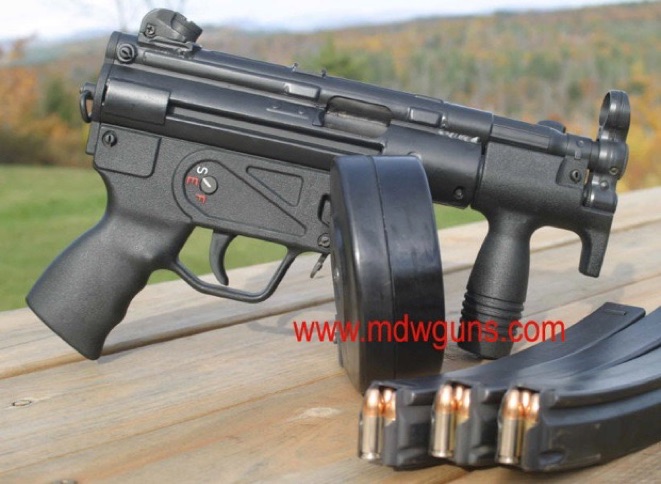 This is the MP5K. The smallest version of this well known sub machinegun.
MP5k with Beta 100 round magazine.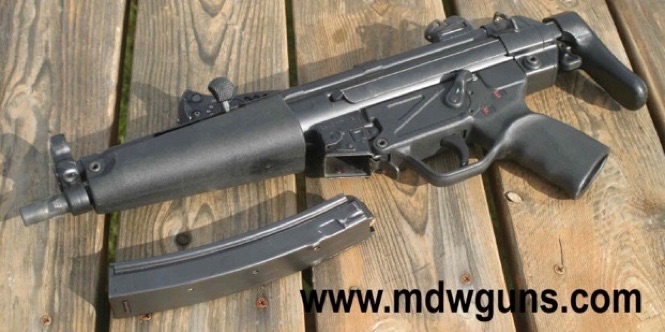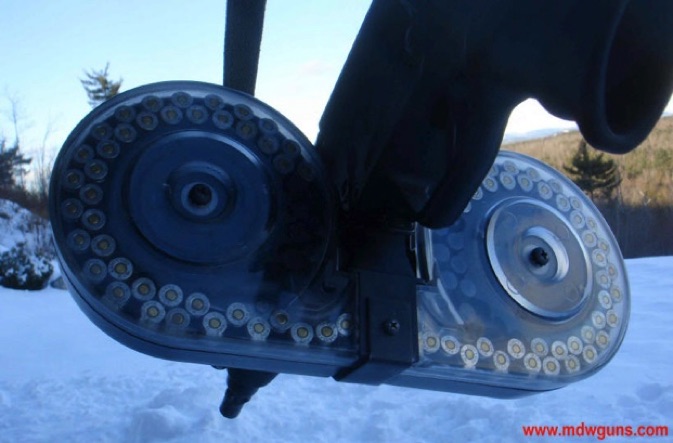 Standard MP5 with the A3 retractable stock.
MP5 with the new clear cover 100 round Beta magazine.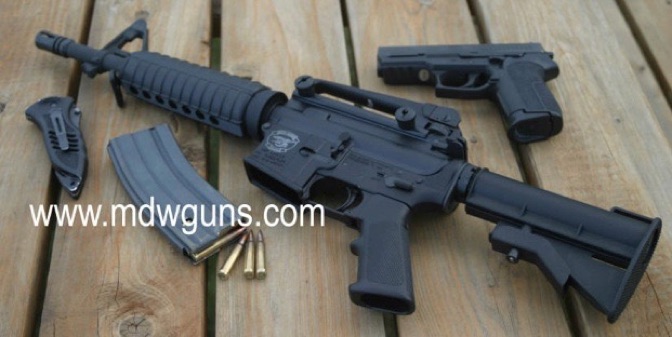 This is a 11.5 inch M4 select fire. Of cause we can offer this rifle as well just as a SBR. With this M4 is a SIG SP 2022 shown.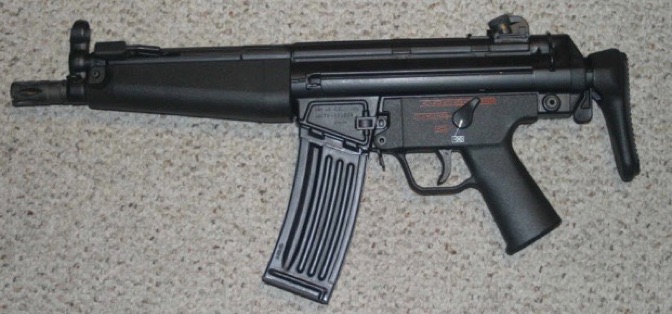 This is an original HK 53A3. With a three round and full auto mode.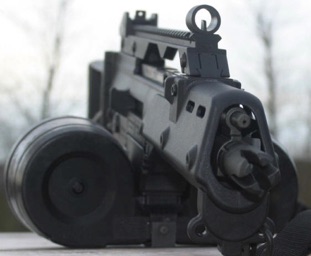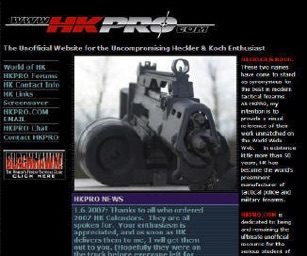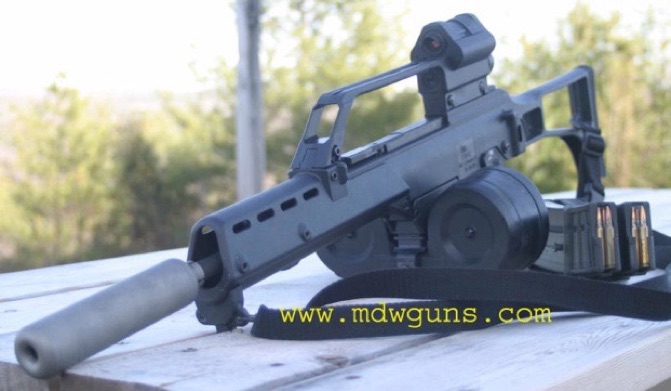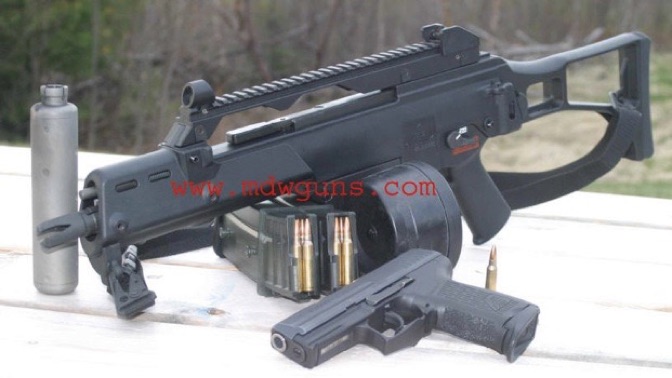 HK G36C post dealer sample in 5.56X45. Shown with AAC suppressor, beta 100 round magazine.
Pistol is a HK P2000 in .357 SIG.
This picture made it to the front picture of HK Pro January 2007!
G36k with 100 round Beta magazine, suppressor and Hensoldt 3x scope and red dot optic.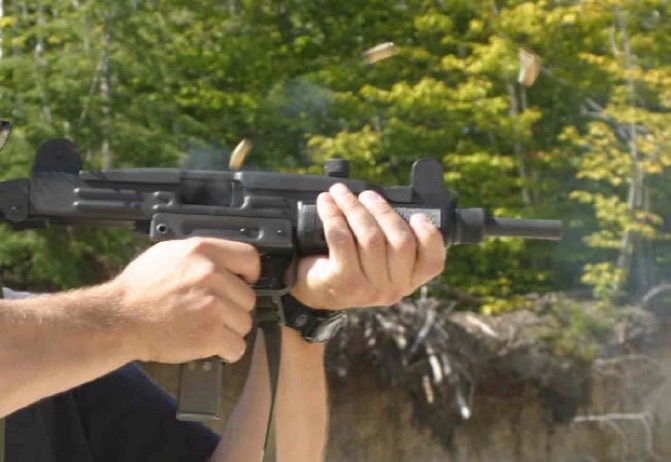 9X19mm UZI fired in full auto
© MDW Guns 2003-2020 • Tel: 207 583-8296 or 603 491-1469 • sales@mdwguns.com
388 Deer Hill Rd. • Waterford, ME 04088 • USA